by Amy Auguston, Vice President, Board of Directors
Yesterday, I wrote about the importance of play to the development and well-being of children and highlighted Uweza's Soccer Academy. Today I turn to another facet of play, one that unlocks the creative capabilities of children: Uweza's Art Program.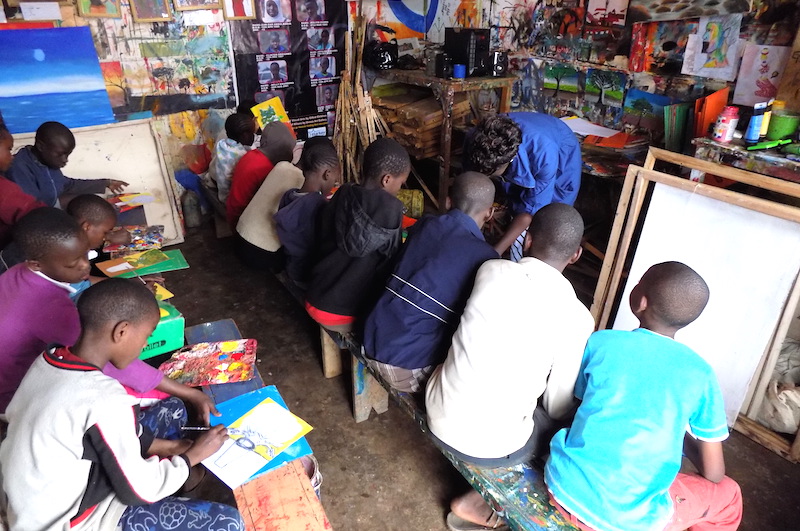 Very few schools in the Kibera slum offer art as an activity, and children face considerable pressure to concentrate solely on academics. While some might see art education as a luxury, creative pursuits are critical to early childhood development. Studies have found that art education contributes to the development of motor, language, and visual skills, as well as to fostering key decision-making abilities.
About 30 Kibera youth attend art classes at Uweza, led by a Kibera-based artist. The children learn basics of art technique and color theory, and then move on to making their own creative pieces. They also attend exhibitions outside Kibera and visit art galleries and museums.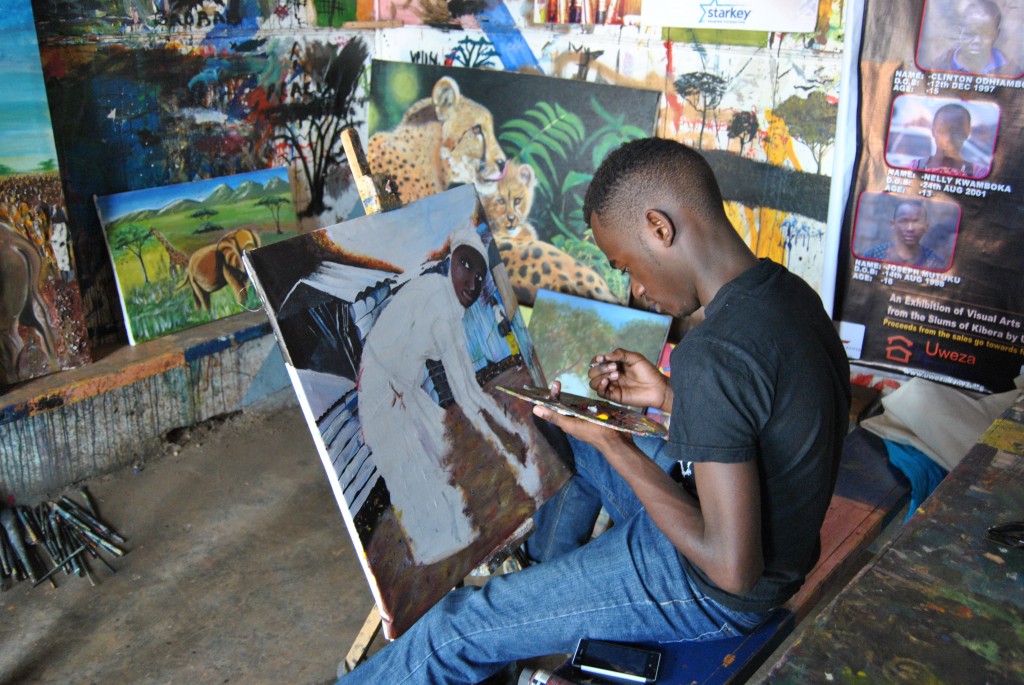 In my recent visits to Kibera, I've been able to observe art classes and visit the Uweza Art Gallery. Seeing a child unlock his or her creative capabilities and find his or her voice on the canvas is a true joy. I also believe that art provides a valuable emotional outlet for children living in stressful situations such as the Kibera slum.
If you'd like to contribute to children's development and personal expression, consider giving to the Art Programor purchasing artwork created by artists in the program.