by Billy Shikoli

It is another wonderful time of the year, when we have broken for the long December holidays. It has been a tough year for students, as learning was interrupted due to elections and teacher's strike over pay.  Some of the students were not lucky enough to see the long holidays come, as they died under different circumstances, including road accidents.
Despite all these, I want to thank God for the far He has brought us and even given us the opportunity to share a piece of advice, that will hopefully guide us throughout the holidays.
For the intended persons (youth), I hope you are fine. As we all know, December holidays are the most enjoyable holidays, as we get to unite with almost all our family members and welcome the new year. For students especially in slums, we need to remember that education is the key thing that will better our lives. We should always practice patience and remember our books. Let us make books our shield and pens our arrow.
We need to understand our parents, what they go through to ensure we get what we need and most of all, obey them so that our days on earth may be long, just as the bible says.
Let us be cautious of the groups and friends we keep. May we choose friends that will help us grow spiritually, morally and even academically. It is time we shall be interacting with smokers, alcohol users, thieves, and many more characters in the society. It is my prayer that God gives us the knowledge we require to overcome the temptations that will come our way as we celebrate.
For our sisters, please be cautioned. Men are out there to see you perish all in the name of love. The right man will come to you at the right time. He will come when you are through with your education and working somewhere. If you lack anything, please talk to your parents, if they can't afford, there are many organisation around that are out to help you. If you read this and you are not enrolled in any of Uweza programs, do so. It is the best place you can ever be.
Be blessed and God bless you all.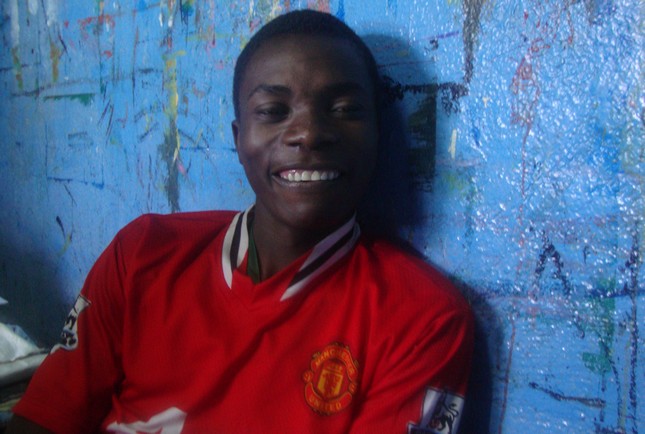 ———
by Yvonne Kweyu
The year 2013 has indeed been one of the toughest years I have ever witnessed. It's been full of activities.  It is a year that saw the learning calender disrupted, with elections, teachers strike and most of all prices of the basic commodities shooting high, leaving the mwananchi with little or no form of income most affected.
Many youths were also killed here in Kibera for being suspected of stealing. Some were as little as 12-years old but they found themselves in the wrong hands of hungry residents who could not spare their lives.
As we embark on our chrismas and December holidays at large, let us be cautious of the challenges that the holidays will come with.  It is the time for us students and youths to show desire to what we want to be in future. Let us make hay while the sun shines. For us students, we have been promoted to the next class. Let us not forget our books. They are the only way to get better grades come next year.
The devil is on the loose, to confuse us with earthly things. Let us remember God as He has always done to us. We will face many challenges at this time.   Some of us will be exploited to drugs, sexual matters and even robbery, depending with the company we shall be keeping. Easy come is easy go. Let us not be lured into engaging ourselves in theft or even prostitution. We will never get enough of what we desire. Even the richest people in the world still work hard to make more riches.
Let us not engage in immorality just to identify ourselves with the bad company of friends. AIDS is real and has no cure. One must not engage in habits that will put them at risk of contracting the virus. We need to be instruments that will shed light to the next generation. How will we do it if we become prostitutes, thugs, smugglers, or even street children? I believe that we have a life that we ought to be taking care of, and also obey our parents and guardians.
Let us all be humbled and God will lift us high.
I wish you all A MERRY CHRISTMAS AND A BLESSED 2014.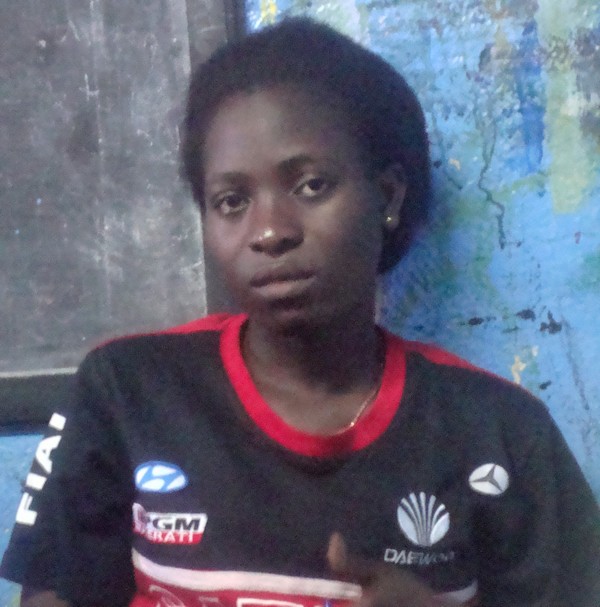 ———
Yvonne and Billy are members of the Uweza Journalism Club.
Related posts: