by Rebecca Musanga
With the mention of the word KIBERA, some people develop goose bumps, others think of a congested area full of mud houses, poor drainage system and poverty. But is that so? Contrary to all these beliefs, I had a privilege to attend the end of the year meeting of a business focused group by the name KIBERA AGENDA FOR BUSINESS SAVINGS.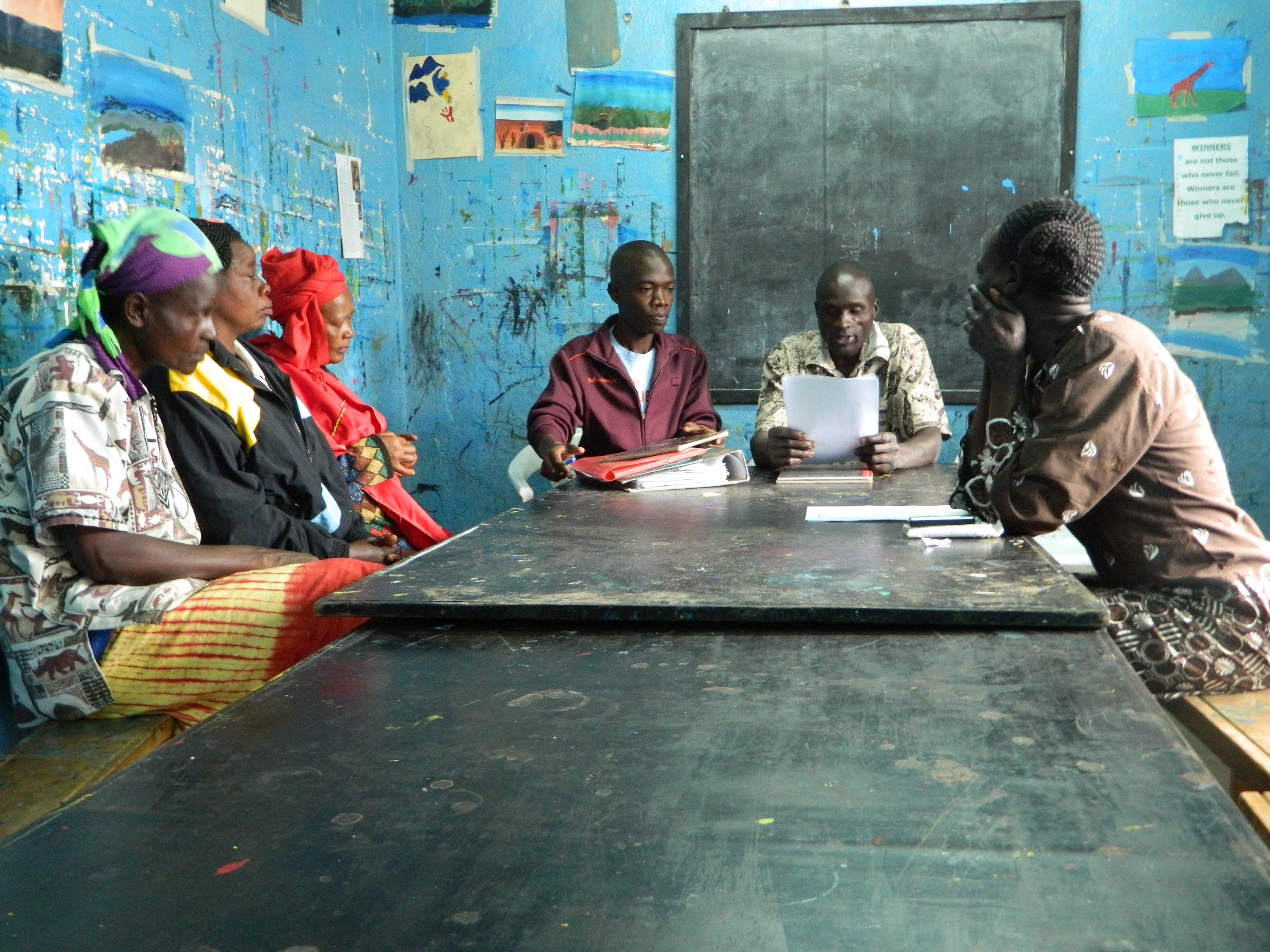 Today's meeting is to evaluate how the year was and plan ahead for the next coming year. As the meeting progressed on I was able to understand the ideology of it s birth. I got to know that this is a group based in Karanja and was started after the post election violence in 2007 by Daniel Torn from Netherlands. The group has two sub groups: the Makina group that meets every Wednesday at 10.00am and the Fort Jesus group that meets every Thursday at in the afternoon 2.00pm for a maximum of one hour. While for their board meetings are held quarterly.
Their main objective for their togetherness was to:
·

Adequately empower members through business trainings.
·

Socialize and partner with developed institutions and donors.
·

Eradicate poverty within the slums of Kibera.
·

Evangelize to the community and peace keeping.
The group is run by Kibera business men and women and has 12 board members. They normally give loans to the group members who are business minded to expand their business with an objective of generating an extra income. To start a business, one receives a loan amounting to Kes.2000 ($24 USD) which is repaid in a period of ten weeks of Kes.200 installments and from the loan one is encouraged to save some cash after the 10th week.
After the loan repayment, the members' loan is progressively increased to Kes.5000, Kes.10000 and Kes.15000 respectively depending on the speed of repayment. They not only help members by giving them loans but also when a member is sick, each member contributes Kes.200 for outpatient bill and if a member looses a beloved, each contributes Kes.500.
When the group started, they were about 80 members but as time elapsed, some withdrew due to loan arrears. Currently they are between 20 – 25 actively participating members. For one to be a member, he or she pays sh 300 as a registration fee. The group is registered with SDO and their certificate is renewed after every two years. As I attended their last closing meeting which is normally held the 2nd week of December, I was able to learn more about savings, working smart with people for a brighter future.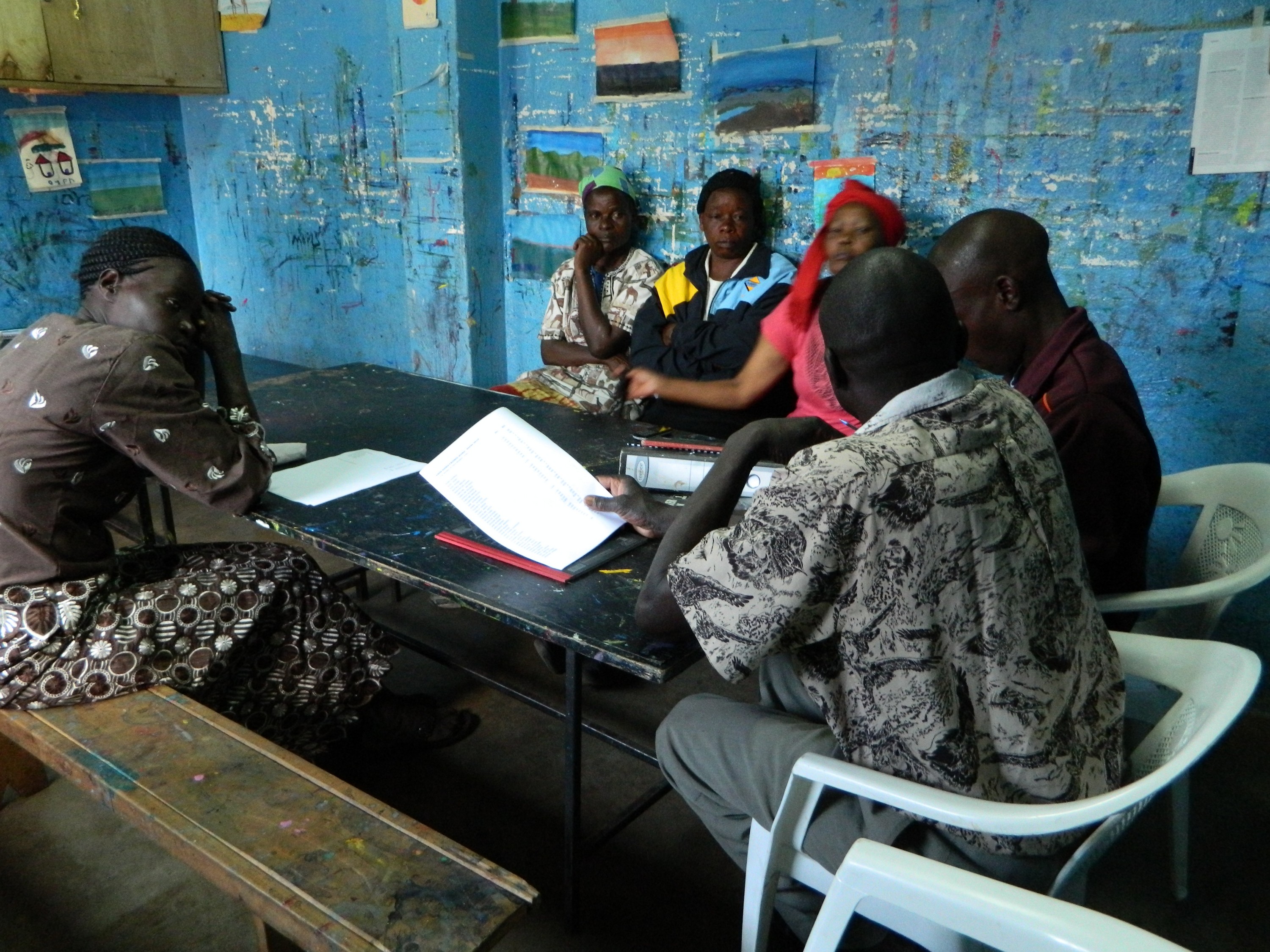 The group also face numerous challenges as:
·

They give loans based on trust hence some members take advantage of this and elude with the cash.
·

Slow loan repayment, hence some loans are withheld by the group.
·

Lateness and sometimes low turnout of members.
The group has been able to achieve its goals since most of the members' businesses have been upgraded. " We are now devoting ourselves to contribute sh 1000 per month to build a guest house and are looking forward to have more focused members next year," said their chairperson Mr. Tom Ouko Odumo. Perpechua (also known as Mama wa nguvu) who is the vice chairperson was able to build a house due to the loan she got and has expanded her marketing
and soap selling business.
---
Rebecca Musanga is a member of the Uweza Journalism Club.