by Sumaya Ibrahim, Journalism Club member
On Sunday 20th October, our journalism club members had the rare opportunity to take a break from our normal lessons that take place every Sunday from 4pm to 6pm at the center and instead went for a hike at Ngong Hills.  This was part of the planned activity to be undertaken by the club members as part of our learning process to become journalist some day.
As agreed we all met at the center by 8.30am and by 9am we were on our to Ngong hills a journey that took more than 40 minutes.
Upon arrival, our journalism trainer Teacher Thomas paid our entrance fee and we were off once again;  the bus drove us to the top of the mountains. Sadly along the way, we found a bus blocking the way almost half of the road and all of us were forced to walk the rest of the journey before we started to embark on the real mountain climbing.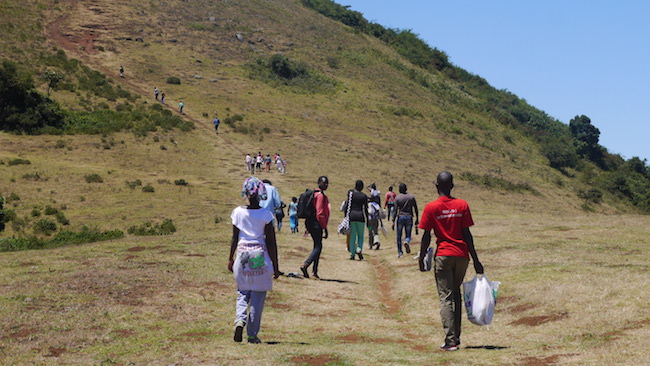 The sunny weather did not matter as we started our climb on the first hill, the cool breeze kept us going as a team. We all managed to climb seven hills and back without any casualty, though it was tiresome. We managed the whole journey up and down the hills we used around 4 hours. The trip was for fun and also to learn and interact with children of the area.
At some point, we had to take some small breaks to give ample time for some of the team members to rest as climbing the hills was a first time task for majority of the 28 club members present on that day.
Once on the seventh hill, we all had lunch together from the snacks that had been equally divided in groups as part of making work easier when climbing the hills.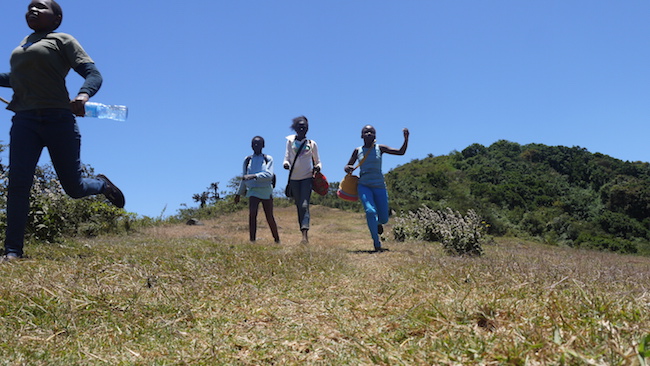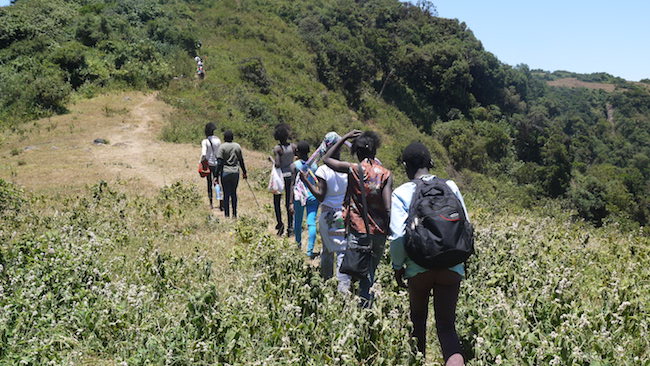 Once done with our lunch, we walked back in single file until we all reached a spot that we took some group photos as our trainer made several efforts to get the right shot of all of us jumping.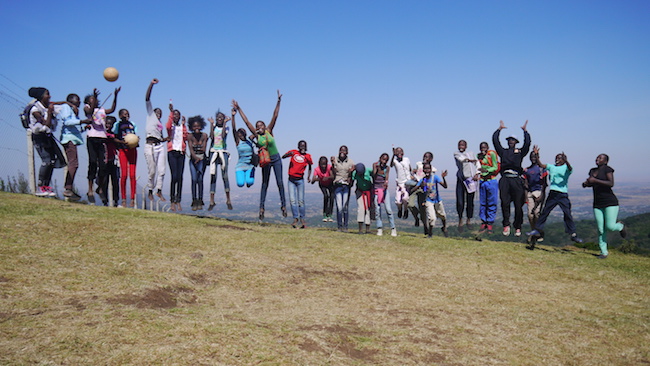 The day also gave us a chance to bond and get to know each other well through games undertaken in groups, we also had some singing games, blind folding, blowing of balloons, races and soccer.
We can't forgot the work of William Ochieng, the Uweza Administrator, who had also accompanied us as he did an amazing job being there for us as a team. As some of the club members, such as Dorcas Kirwai, put it "it was a good chance to come to Ngong Hills and climbing the hills was challenging and much likeour work in the near future, I am sure it will not be that easy but we must fight on ahead,"
While Willis Ochieng he notes that "this was an eye opener and the importance of working as a team to achieve our dreams is all that matters as we continue to learn journalism skills day by day."