by Thomas Bwire
The facial expressions on the group of boys shows utter excitement as they all read their life skills books given to them for the day's session at the Uweza Center. The session is held outside of a classroom set up and conducted by Uweza Life Skills facilitator Betty Sada.

Weekend days, such as Saturday, are suitable days to conduct such sessions, as most of the pupils are not in school after a week long study session in their different respective schools. This gives the participants an opportunity to flex their muscles and learn about issues that can assist them in their day to day lives as they grow into mature persons someday.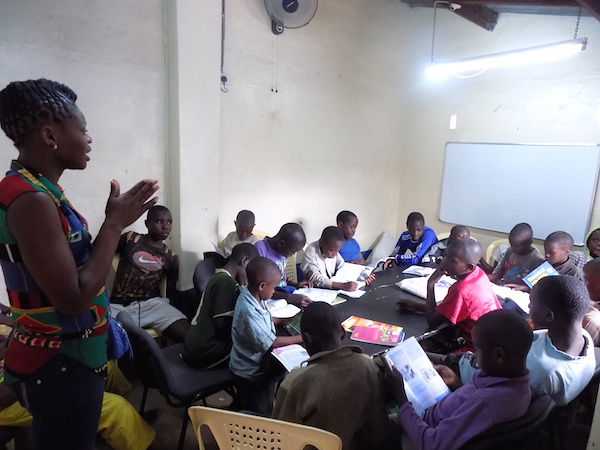 Betty's club, also known as Generation Stars, today hosted a new group of entrants willing to become part of the boys club under Uweza Foundation. The members of the club range in age from 11 years to about 14 years old.  Today's new members all came from a school known as New Life Missionary of Charity School located in Kianda village here in Kibera. After learning about Uweza's club, the school requested for both their boys and girls to join Uweza's life skills clubs.  The girls' club, Golden Girls Power, meets on Sundays.

"As boys I know you all sometimes go through various challenges in life and in that case you all need to have certain specific skills that can enable you to overcome the challenges as young teenagers. This is what we call life skills," notes Betty.  She is giving an introductory talk about what life skills is to the boys present numbering about twenty in total. Life skills go hand in hand in hand with acquiring and putting into use the knowledge and skills that enable human beings deal with academic and general life challenges.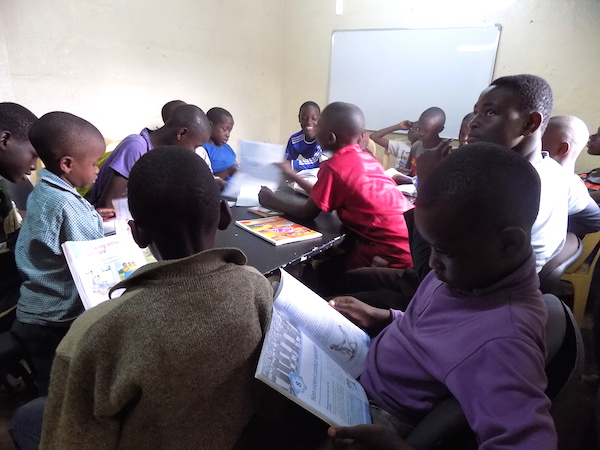 One of the examples shared in the session touched on the skills of first understanding oneself. The ability to get to know your self-awareness, self esteem, how to cope with emotions and dealing with stress. Such skills enable someone to understand who they are, appreciate oneself and know how to better deal with very personal problems and emotions.

According to Teacher Betty, the boys first needed to understand who they are and learn how to have self respect and self control.  She used the example if one boy was to fight the other person, self control mechanisms need to come in handy as well as learning how to control the anger in someone's inner self and not going an extra mile to engage the attacker or fight back.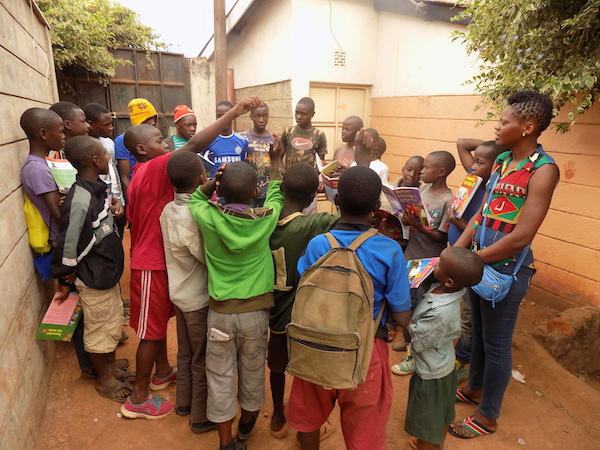 ''We wish the boys club well as they embark on their journey and walk with us all through their lives so as they can become responsible persons in the society one day," were Betty's closing remarks.