by Mercy Alomba

The 2013 MASK (Mobile Art School in Kenya) ART PRIZE was held on 11th June, 2013 at the Saatchi gallery, Nairobi National Museum. It is an annual national Art competition for young people in Kenya, aimed at encouraging the young people engaged in creative education in school.

It was founded 7 years ago by the director of the Mobile Art School Alla Tkachuk. This year's theme was "What Makes You Proud of Kenya?" The completion saw 1,000 art work entries, from 800 schools and 15 universities.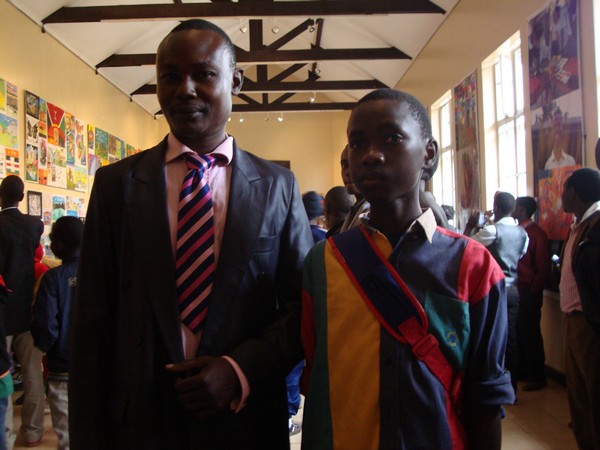 Uweza Art teacher Steven Kyenze and art student Kelvin Osoro
Three Uweza Foundation art students submitted their entries for the completion under the guidance of the Art teacher Mr. Steve Kyenze. Their entries were all shortlisted and exhibited at the Saachi gallery in Kenya. They are also scheduled to be exhibited in London Uk, 14 September -13 October, 2013.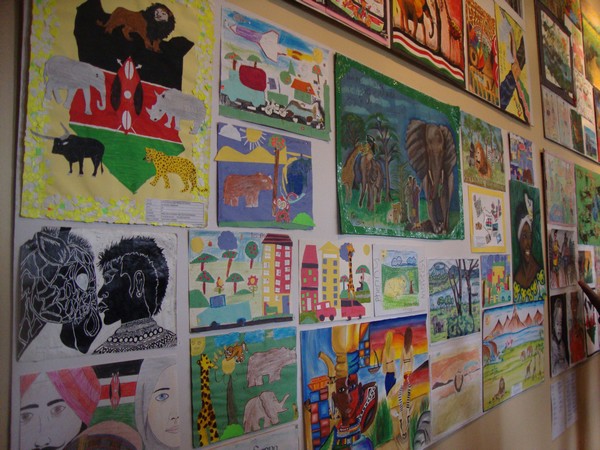 The event was presided over by the British High Commissioner to Kenya Christian Turner. Speaking during the event, Turner encouraged as many youths as possible to take part in art work as a way to earn a living, instead of idling around, considering that 75 percent of unemployed Kenyans are youths.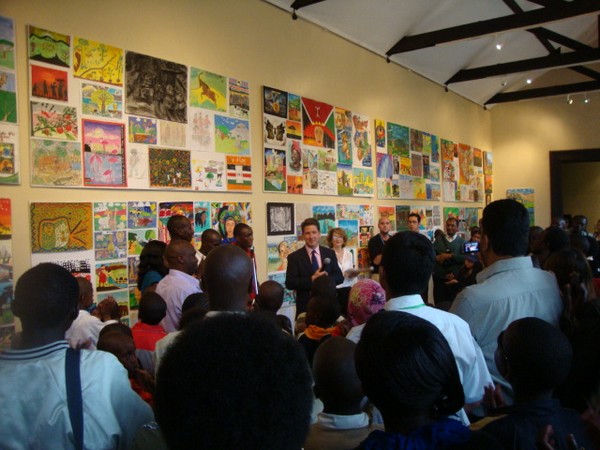 This year's event saw the overall school prize go to Children of God orphanage in Nairobi with the second position going to Rubiri Primary School from Naivasha. The overall 3rd position went to Jane, 18 years, who got KShs. 55,000. The 2nd prize went to Margaret Onyango, who made a tree with 42-branches, each branch contained atribe of Kenya. The first prize went to James Kungu, a student at the MASK Art School, who got KShs. 100,000 and is scheduled to visit London later. Uweza competitors whose art work featured in the art exhibition are Kevin Osoro, age 14, Wesley Osoro, age 16, and Clinton Odhiambo, age 13.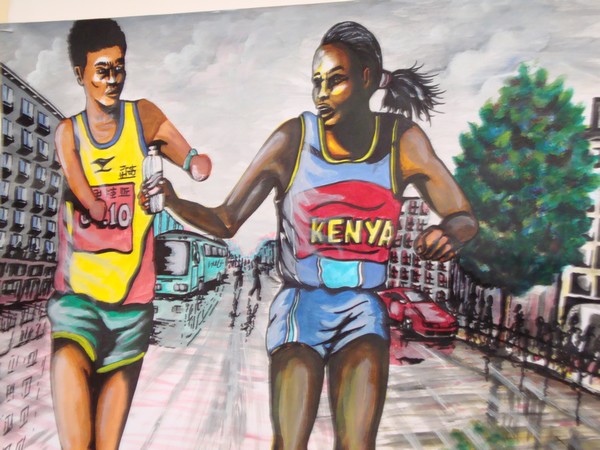 One of the submissions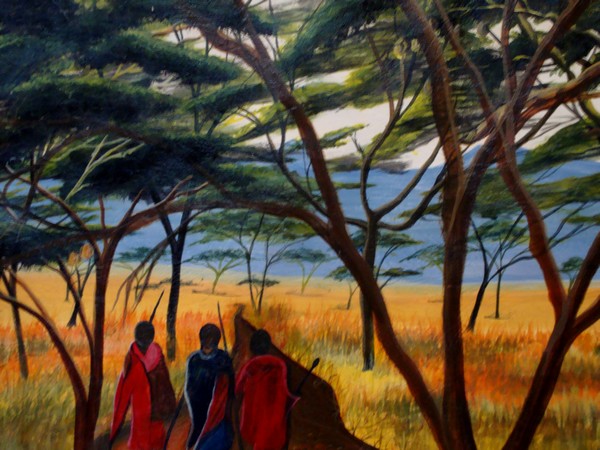 Submission by Uweza art student Wesley Osoro