by Thaddeus and Omari

It's true what many people say that it is easier to understand people that you have lived with. To better understand ourselves and each other, the Uweza Soccer Academy came up with the idea that we will travel together to Sori, Kenya to camp and play in a tournament for one week. We left the Uweza center in Kibera on the 20th December and we were all very excited. The famous matatu (minibus) in Kibera, known as "Chicharito," which we rented for one week was too small to carry all of 70 of us, including parents, coaches, and players so we broke into two groups. My group was the older players, led by Team Manager Charles Kaindi and Coach Frank Omondi. We took three vehicles, a bus from Nairobi to Migori, from Migori to Rongo and then finally to Nyatike Bondo Kosiemo.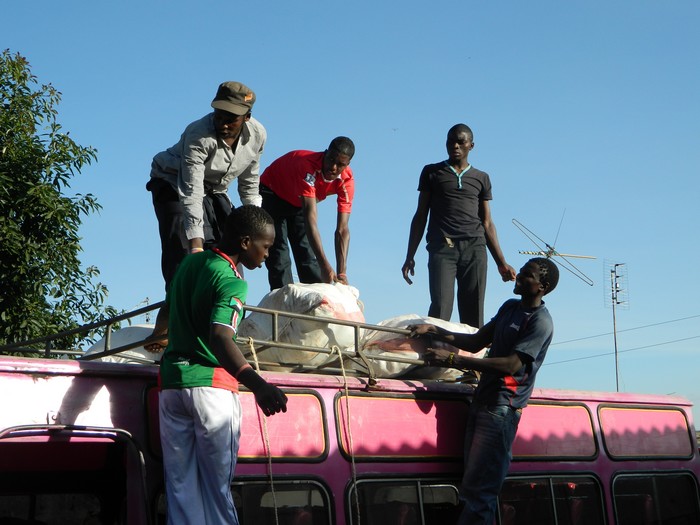 Senior team players packing the bus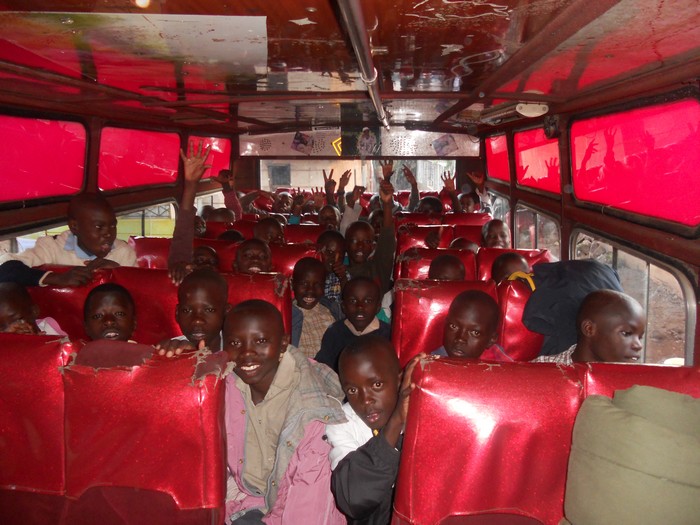 Leaving Nairobi
When we all arrived, we rested after the long journey and had a team talk. Coach Charles aka "Stam" told us that we should all love each other. He talkded to us about indiscipline and wanted us to believe that we could go home from the tournament with a trophy. After, that we gathered as a senior team and decided that we would lead by example and act as good role models for the younger players.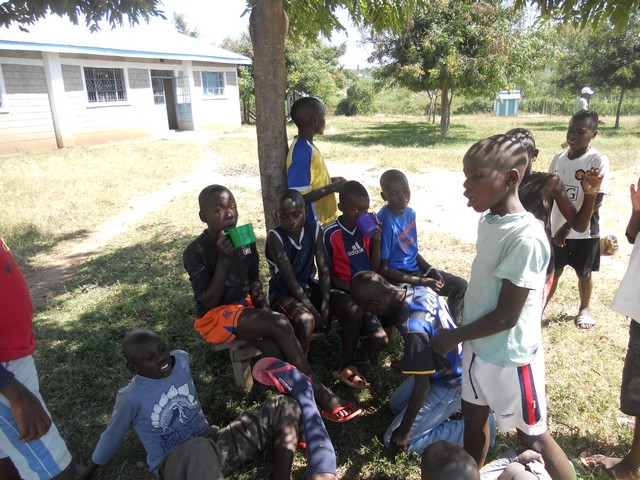 Hanging out at the campsite, a primary school
On the first day of the tournament, we started the day with another positive talk. The talk involved self motivation, where we said words like 'I am a success,' 'I will make it,' and 'I am a great footballer.' After that, we had breakfast and headed to the field. Our game was the first one and our opponents were 'Sori Stage FC,' the home team. We won the first game 1-0. Uweza Under-16, Under-12 and Under-10 also won their first games.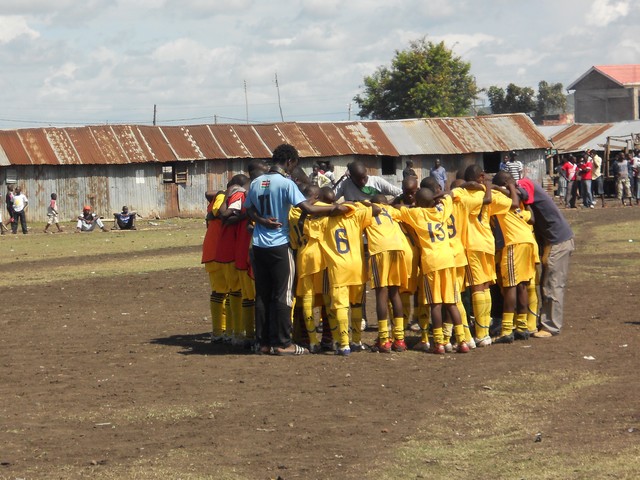 Uweza Under-12 with senior team players preparing for their match
The next day was a day for only the younger teams matches so we as the senior team went to support. We were all very happy, knowing that we had won all of our matches the previous day. It was time for the Under-10 match and over a thousand spectators had gathered to watch. All in all, our Uweza FC managed to start the match just fine. After some minutes, Uweza player Micaiah Joshua scored the first goal. The spectators were so interested in our match after seeing more than fifteen passes made by the Uweza team before the opponents even touched the ball. Just before halftime, Mohammed Hamisi (Moha) scored the second goal for Uweza. By the end of the match, Moha had scored a third goal for Uweza and earned a new nickname of "Mario Balotelli," after the famous AC Milan player. The match ended 3-0 and everybody was quite satisfied.

On Christmas Day, the older teams played matches and the younger players had the chance to experience swimming and boat riding in Homa Bay, which they really enjoyed. We all celebrated Christmas together with a feast of chicken, goat, fish, chapati, and rice. On the final day of matches, Uweza once again made us proud with their performances and all of the local residents were impressed and wanted to join Uweza. At the end of the tournament, Uweza Under-10, Under-16 and Under-19 won first place in the tournament and Uweza Under-12 won second place.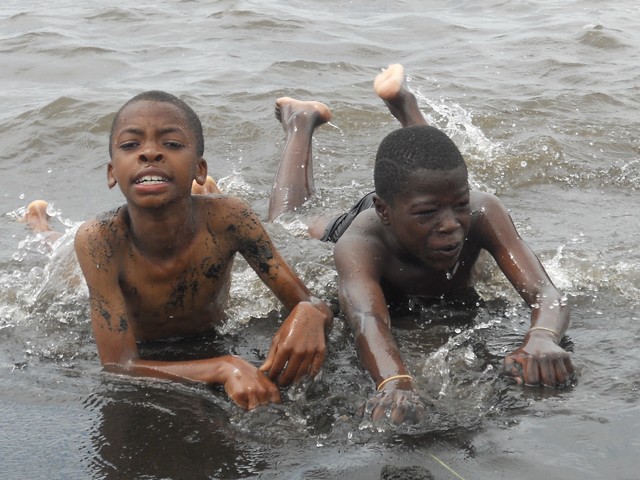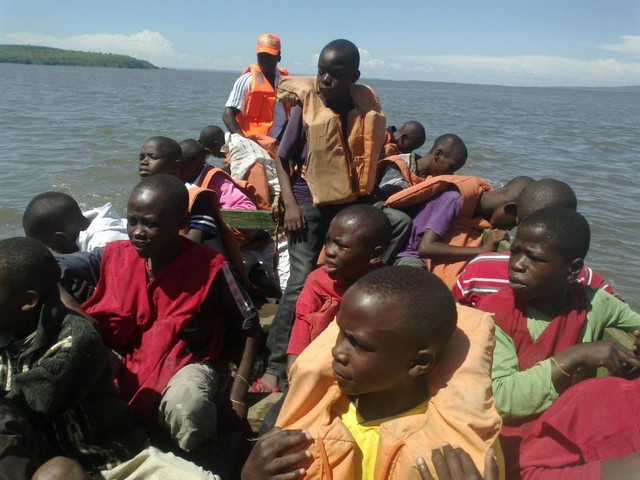 We learned a lot on our trip, this included: living as brothers, defending our friends, cooking delicious foods (e.g. goat's meat), and so on. Even now I know that the players are yearning for the next trip and we are grateful to all who made this trip possible. As they say, "A tremendous day will always be remembered."
---
Thaddeus and Omari are 18 and 17 years old and players on the Uweza senior soccer team.