by Thomas Bwire
Taking a day to make a difference in a child's life by what they see and what they learn from older people can propel the growth of most children. Many of the children from the Kibera community hardly have an opportunity to interact one on one with mentors who have made it in life and want to share their story so as to build a better tomorrow. To address this, Uweza Foundation came up with the idea of "Speak it Out," a monthly series which provides avenue for children participating in Uweza's programs to get to share and learn about issues that affect them on a day to day to basis. The program is intended to provide encouragement and advice to help our youth overcome some of the challenges they face in life.
On the Saturday afternoon of 26th January, youth from all of Uweza's programs ages 14 to 22 arrived at Gifted Hands School, which situated right in the Gatwekera village of the Kibera slums and is the location for Uweza's after-school tuition and Cultural Troupe practices. Upon my arrival at the school, a good number of the children received me with smiling faces and kept asking how far the invited guests were coming in anticipation. I did assure them that they would be with us soon and there was no need to worry.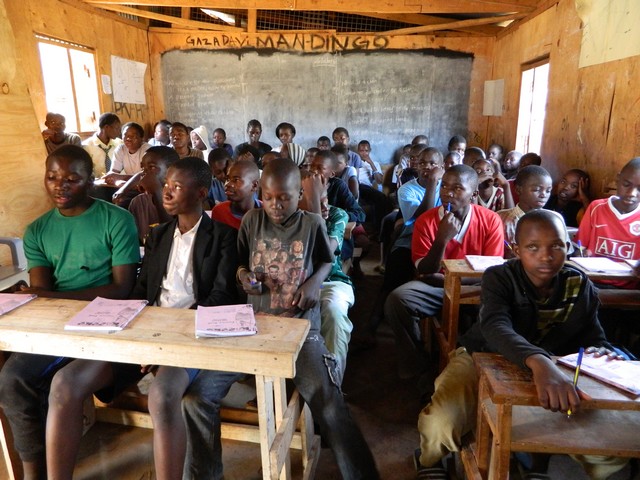 Packed classroom of participants waiting for the session to begin
In no time, the session kicked off and the visitors from the Rotaract and Rotary Clubs of Westlands arrived to engage our children. Antonie Murunga, an electrical engineer from the Rotary Club, shared his life history and explained how he overcame life challenges to succeed. In his presentation, he was able to outline what subjects that one needs to work hard while in school if they want to join his line of duty. "Every stage, we dream where we want to go, like when I was in high school I didn't dream of becoming anything, that is a challenge I throw to you guys always aim for something to want to achieve in life" noted Mr. Antonie.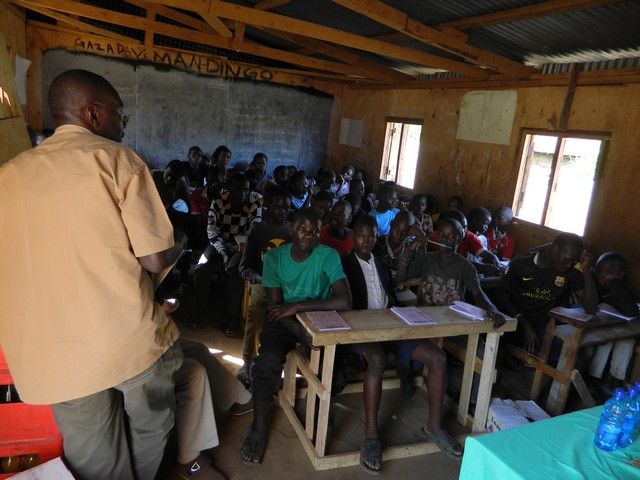 Antonie Murunga from the Rotary Club of Westlands addresses the group
The sessions also had room for questions to the invited speakers and many of the children did not shy away from asking all the questions they had. One of the participating boys, who mentioned that he peforms well when it comes to soccer, asked for advice about how he can improve in his school work which he performs poorly. He was encouraged to focus more on his education but maintain a balance between activities and always seek the assistance of his teachers whenever in doubt. Other speakers included Gloria, Mercy, Chris and Ondari from Rotaract Club of Westlands. Ondari's advice was to focus on three components that can always act as guide in life. These were making the right choices, thinking about future consequences, and being respectful to others.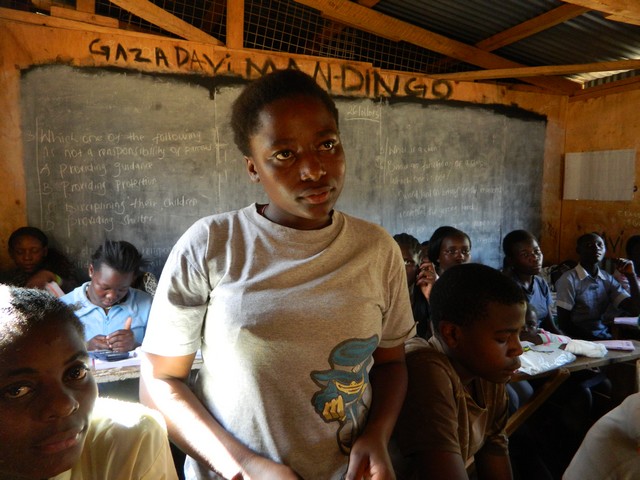 A high school student participating in Uweza's after-school tutoring asks a question about choosing a career
As a motivation for attending the session, the participants enjoyed a snack of mandazi, biscuits (cookies) and soda. The guest speakers had a last chance to see how much was learned by asking questions regarding to the presentations. Winners with the correct answers received an extra soda and it was obvious that everyone had participated and learned a lot from the day's session. Finally, everyone headed back to the Uweza center where the guests donated clothes that were given to all the children present. The participating girls also received a donation of sanitary pads from Uweza. We are grateful to the Rotary and Rotaract Clubs for taking their time to volunteer with us and we look forward to continued partnership to provide mentoring and encouragement to the youth in our programs.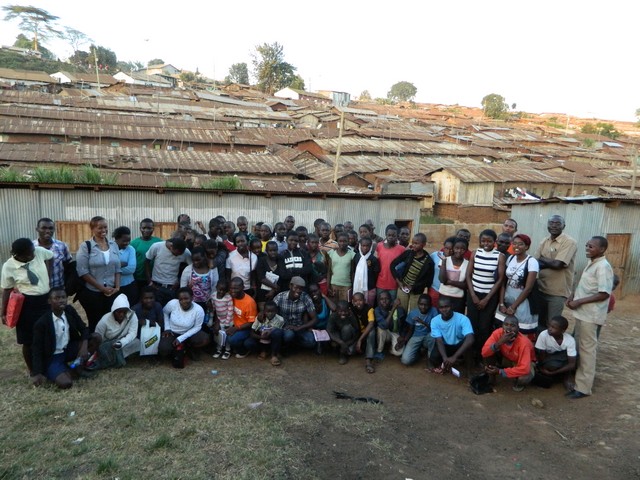 Group photo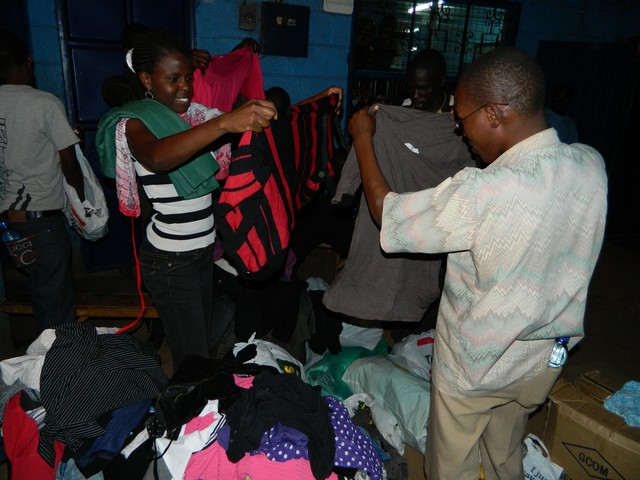 Uweza teachers Harriet and Isaiah sorting through the clothing donations!
To view all the photos from January's session, visit the photo gallery.
The topic for February's Speak it Out session will be "Peace in Kibera" and we will look back on the 2007/2008 post-election violence and learn how to heal from trauma and maintain peace in the upcoming March 4 elections. We will be watching the documentary "Kenya: Until Hope is Found." Guest speakers will include the filmmaker Patrick Mureithi as well as some of the Kibera men and women featured in the film.