story by Lilian Mariachana
photos by Lilian Adhiambo

Normally, the Uweza Cultural Troupe goes for training every Sunday afternoons at a school in the Kibera slum. Since last year, the members have been trained to learn songs and dances from many Kenyan tribes and even other countries. Their teacher, Antony Juma, was there to provide support and make sure they learned the steps of the dance correctly and Uweza tutor Harriet was there to play the drums and help teach.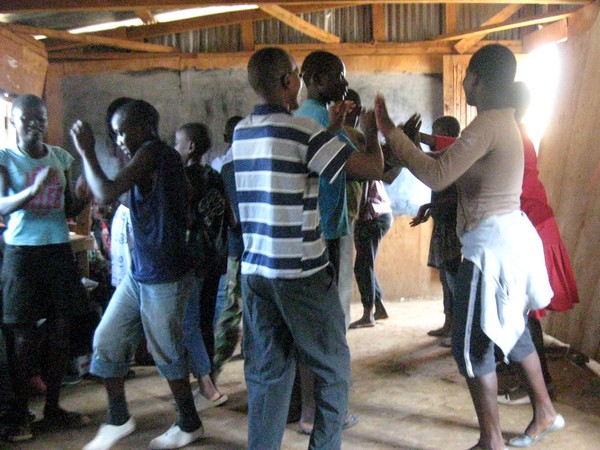 Dance rehearsal
This was the group's first rehearsal after the Kenyan election. In the weeks before the election, the Uweza Cultural Troupe organized performances for peace throughout Kibera. The most exciting part of today's rehearsal was that the group was learning a new dance with new costumes of gumboots and overalls.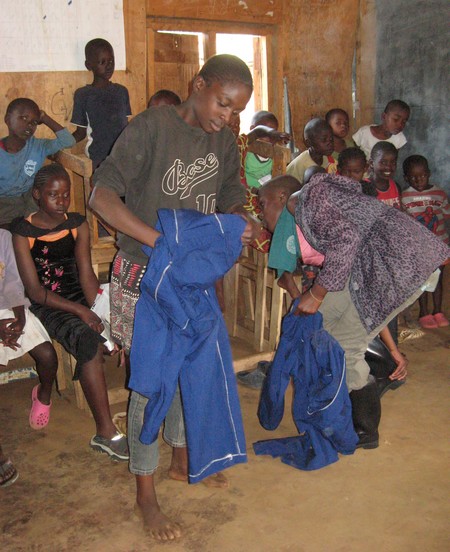 Trying on the new costumes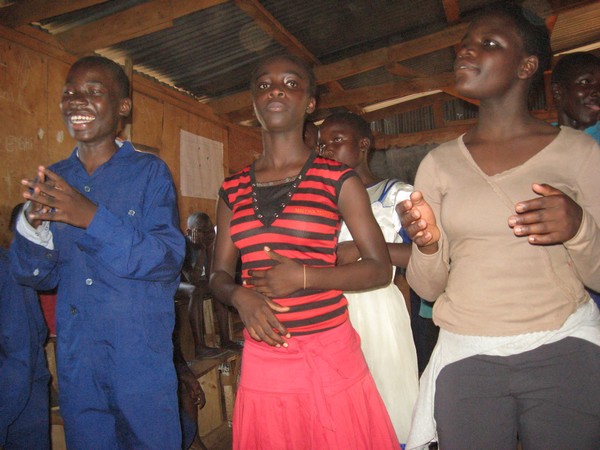 According to Uweza Cultural Troupe Instructor Antony, the dance originates in mining communities in South Africa, who have used the dance to celebrate when they find gold. In Kenya, it can also represent hunters who have brought meat to their families. He thought to introduce this dance into Uweza's activities to provide a creative way for Uweza youth to give back to the community. Wearing these costumes, they will venture out into the slum to participate in clean ups and other environmental activities. At the end of the activities, they will perform to entertain and engage community members. The response from the participating dancers was that they were very happy to receive new costumes and are excited to become experts in a creative new dance.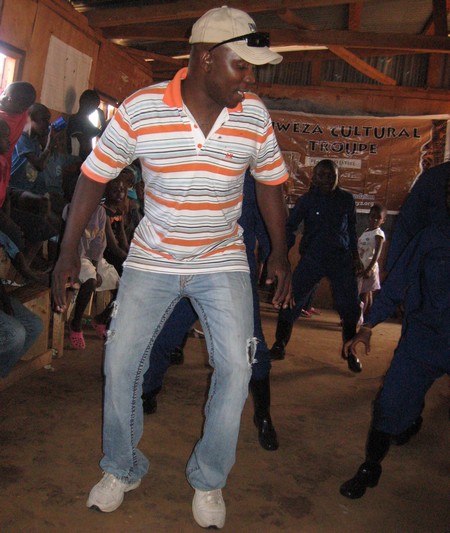 Antony Juma demonstrates the new steps to Uweza dancers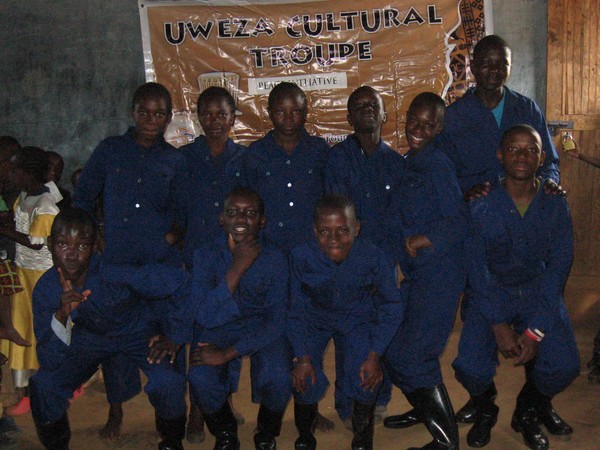 ---
The author and photographer of this story are members of the Uweza Journalism Club.