by Mercy Alomba

With barely two weeks left before the Form Four candidates finish this year's national Kenya Certificate of Secondary Education (KCSE) exams, some of them have not given up on doing revision in preparation for the remaining exams.

At Uweza Foundation, a group of students has formed their own study group and meets every evening and on weekends afternoon to study together. This enables them to hold discussions and refresh their minds on what they might not have been able to cover alone in their homes.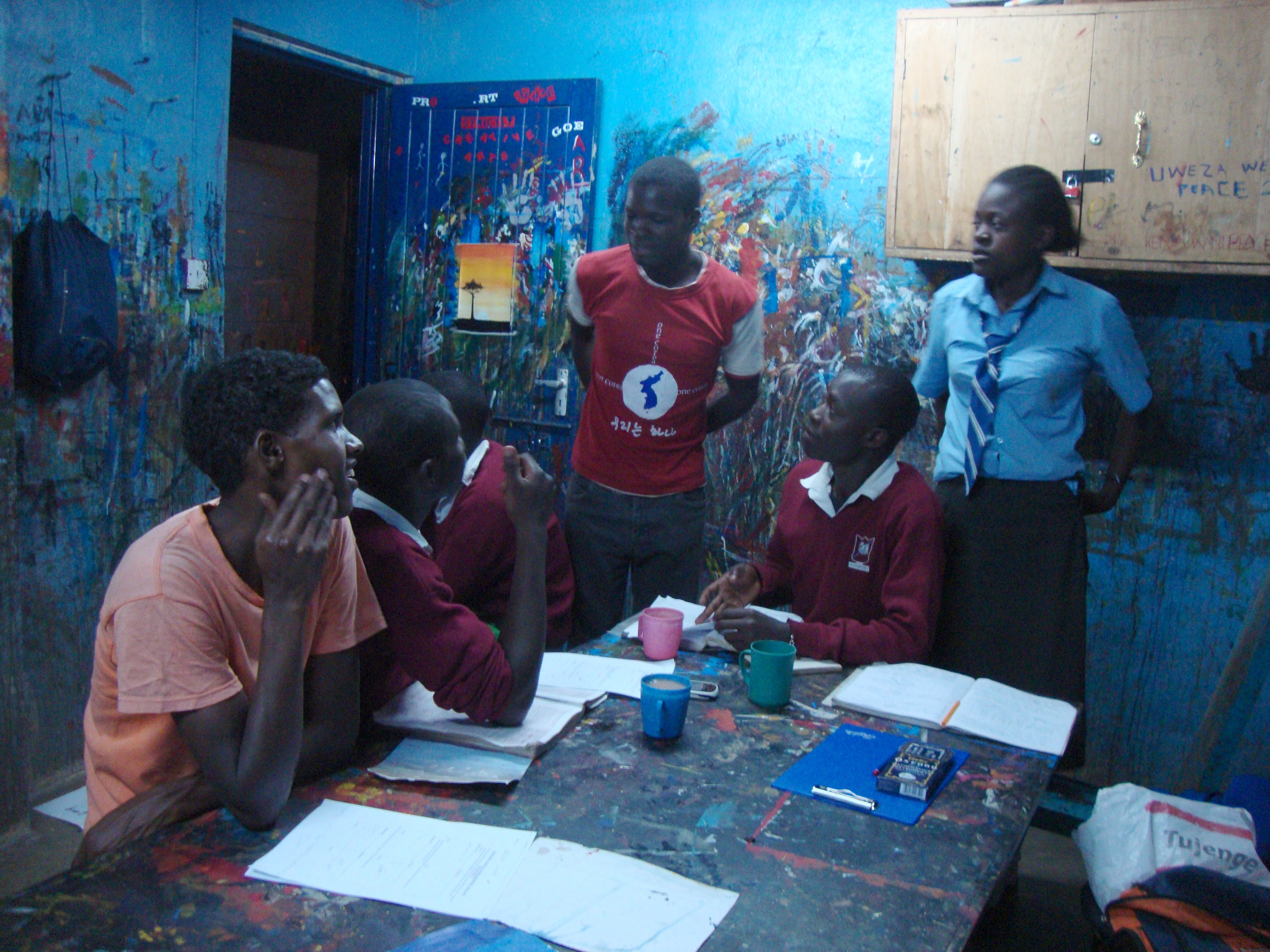 They reveal that they prefer studying from the centre because they are able to study without noise or distractions, unlike in their homes where they find it hard to concentrate and are expected to be attending to house chores once they get back from school. At the center, they are also able to make use of educational resources such as a chalkboard and textbooks.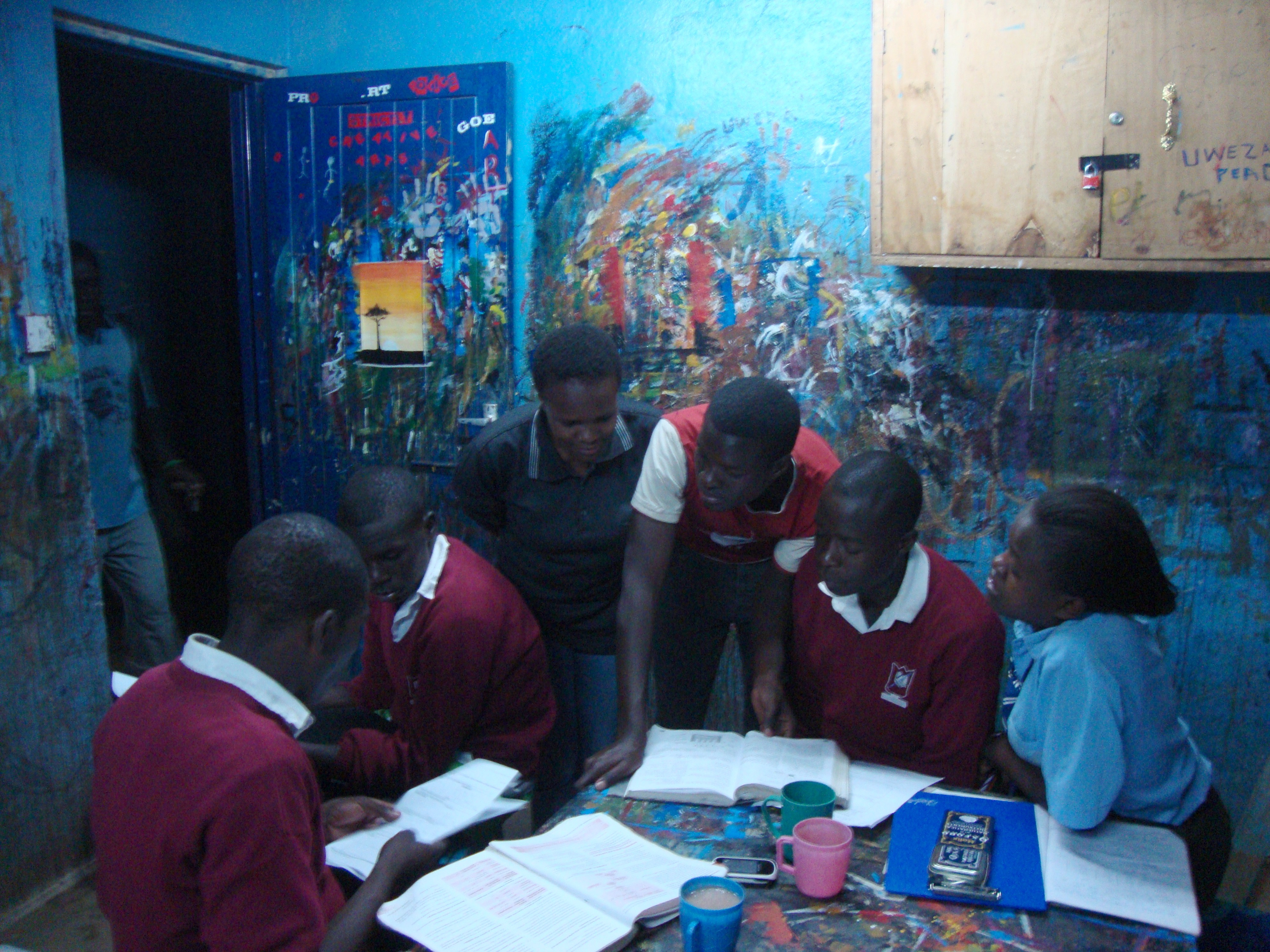 Helping them study is Jared Onyango, a recent high school graduate. Having done well in his final exams a few years ago, he has volunteered his time to make sure that they get the best in their education. He has also been helping them in normal evening studies, something the students appreciate and say it has been of benefit to them, since those that are serious with education have seen much improvement in their grades in school.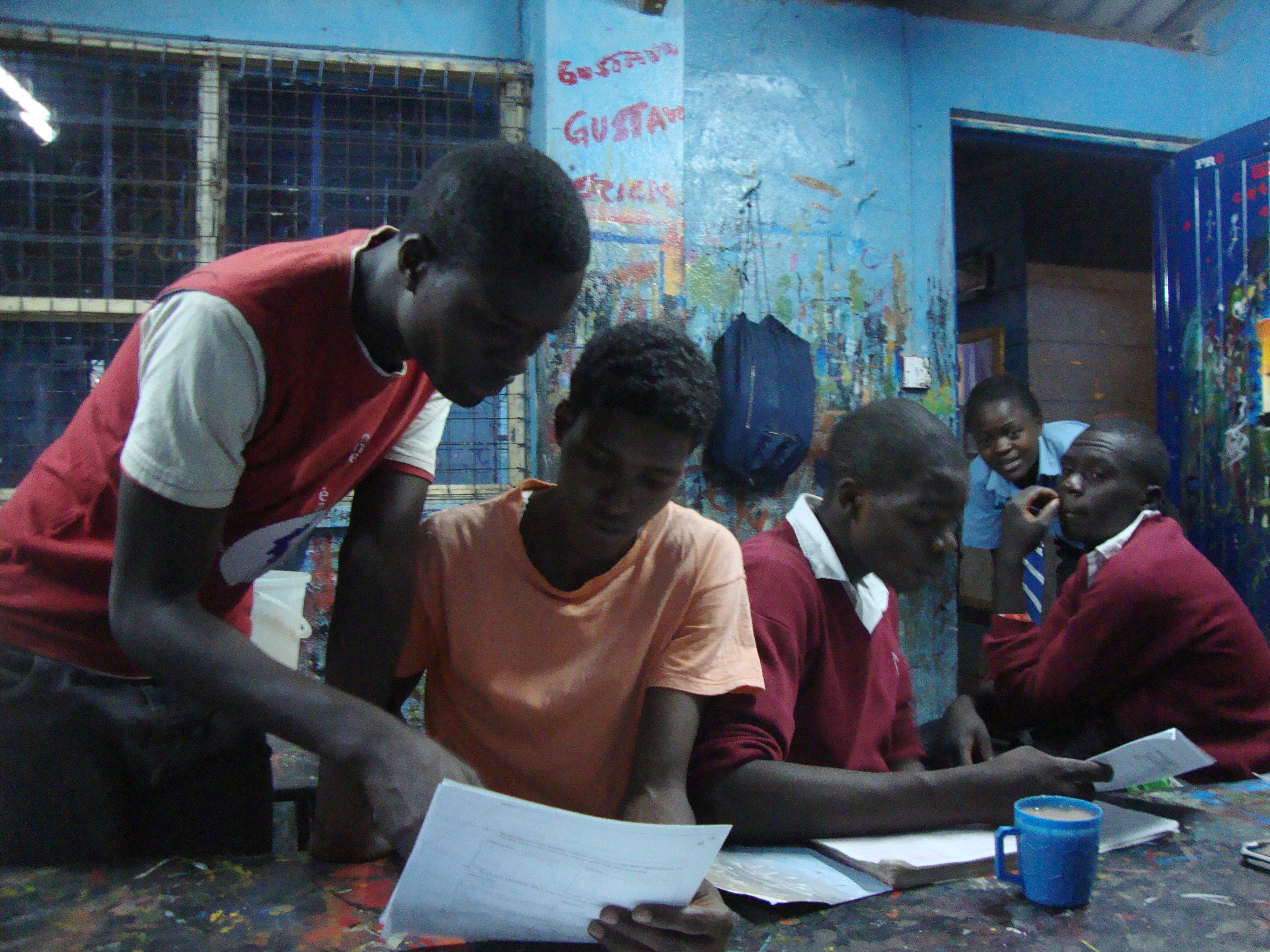 This evening, they were focusing on Chemistry paper 3, which is the practical paper in chemistry. He was giving them the basics of handling the practicals. "For instance, you will be asked to mix different precipitate in a test-tube, look at what occurs and write down under observations." He told them following a question by one of the candidates who wanted to know what is written under observations during the practicals.

The students are hopeful that they will do well in their exams and it will be all be smiles and celebration when the education minister releases the results come February 2014.