Two weeks ago, US President Barack Obama visited Kenya to discuss relations between the USA and Kenya and to host the Global Entrepreneurship Summit, which was held in Nairobi.  The summit brought together business leaders, both established and up and coming entrepreneurs, and high-ranking government officials and was aimed at empowering African entrepreneurs and encouraging investment in African businesses and social enterprises.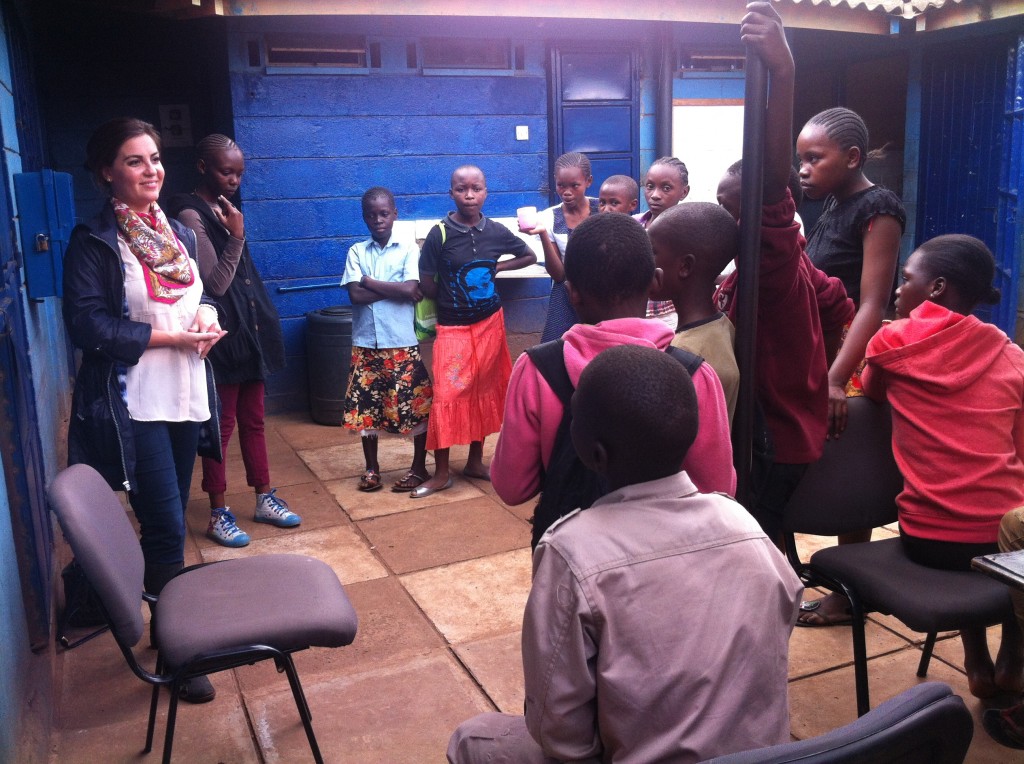 The Uweza Journalism Club was fortunate to receive a visit by one of the established volunteers attending the summit with President Obama.  Natalie Byrne is the Director of Global Impact at Dermalogica.  She she oversees the Dermalogica Foundation's philanthropic efforts and commitment to empowering women.  Dermalogica's FITE program provides education and entrepreneurship opportunities for girls and women around the world.
Natalie has also studied Journalism and worked as a journalist so she was excited to share some wisdom, provide encouragement and answer questions for our club members. She then challenged club members to write a brief article about why they felt Africa was important to President Obama and his delegation.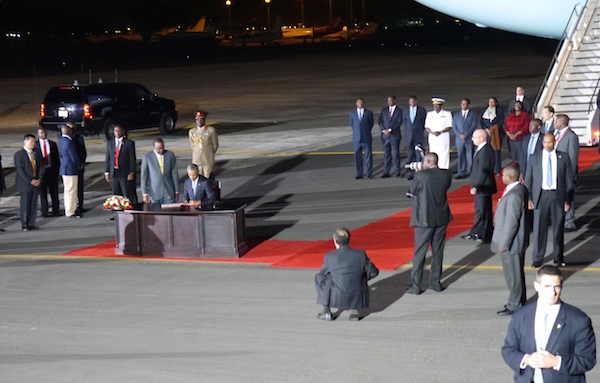 Here are two of the best passages from club members:
A new dawn for Kenya after US President visit
By Doris Akinyi, age 17
I say to you today even though we have faced lots of challenges in our country Kenya, we have hope that one day our dream will be fulfilled. It was a dream come true for Kenya to receive such a high profile figure.
For me I feel that the reason why Obama came to Kenya was to help fight corruption and inequality in the Kenyan government. His other reason why he came was to seek ways of expanding the East and West African market base, meet some civil societies and make them understand their key responsibilities. His other reason why he was in town was to ensure Africans can benefit, if well empowered, to transform their own societies and lastly seeking ways to make leaders from Africa embrace diversity and accept one another to enhance peace and stability in this region.
Obama's visit to our country s going to change for the better, but not for worse, since we have been inspired by all his talk to Kenyans. It is time to call upon Kenyans to bring the change we want in every part and show our capability and stronghold of building our nation. I now leave with an ending quote, "life is a fight for territory, the moment you stop fighting for what you want, what you don't takes over immediately."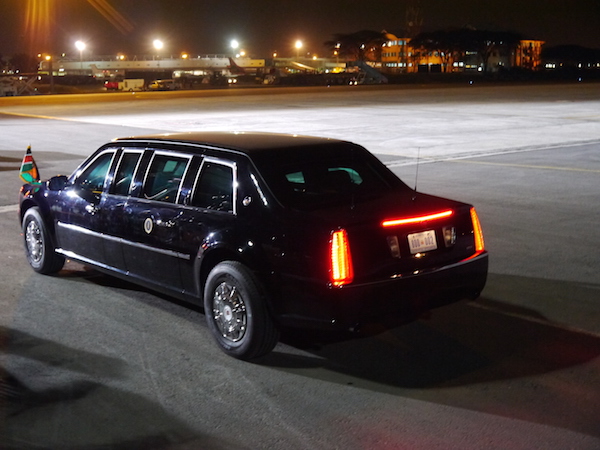 Saviour King
by Larine Apiyo, age 12 
President Obama has asked Kenya to reform its politics, saying zoning the country into region and tribes is likely to tear it apart. Obama also urged the government to let civil society takes its rightful place in the country, saying they are vital for democracy.
He also added that through democracy, its sometimes can be messy and frustrating and that time for African leaders to take charge of good governance and manage corruption related cases to improve its citizens lives.
I was happy to see Obama on TV and learning that he was the First Black President with some Kenyan roots to come back home and  pay us a visit.  All over, it was like America had taken over our country, U.S. flags being sold even in Kibera is something memorable to me.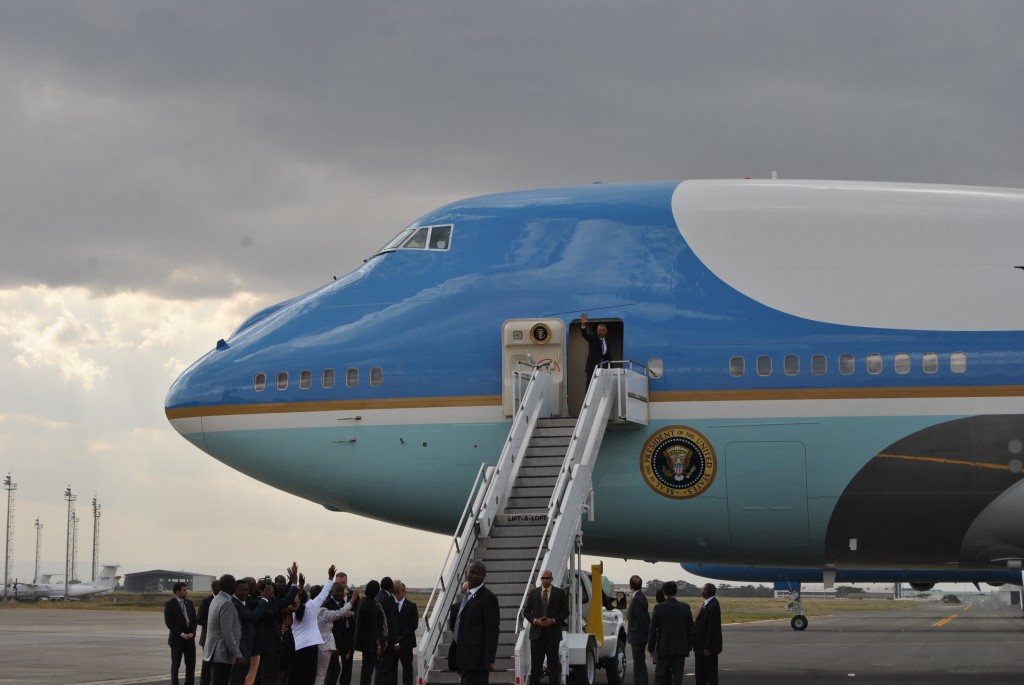 ——-
Photos of President Obama by Uweza Communications Officer Thomas Bwire.