by Amy Auguston, Vice President, Board of Directors
Over the past few days I've talked about various programs that empower Kibera youth, including the Soccer Academy, art program, sponsorship program, and girls' empowerment club and safe house services. Today I'm writing about a component of Uweza's programming that particularly enriches and benefits all other components—the Uweza Community Center.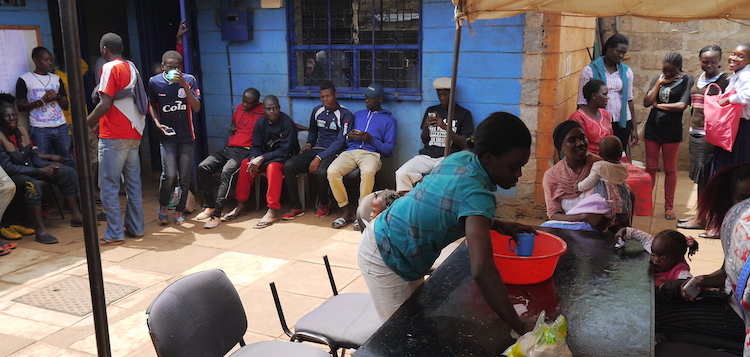 The Community Center functions as a safe, secure space where community members can meet and form friendships, exchange ideas, build new skills, and explore new talents and interests. The Community Center is a lifeline in a community where public spaces can be unwelcoming and even dangerous, especially for young girls.
Moreover, the Center is home to the girls' empowerment and journalism clubs. Students are able to study there in a quiet and constructive environment, with qualified tutors available five days a week, and access a library full of books as well as computers with internet.  A cup of nourishing porridge is provided to students who stop by, providing essential meal support in a frequently impoverished community.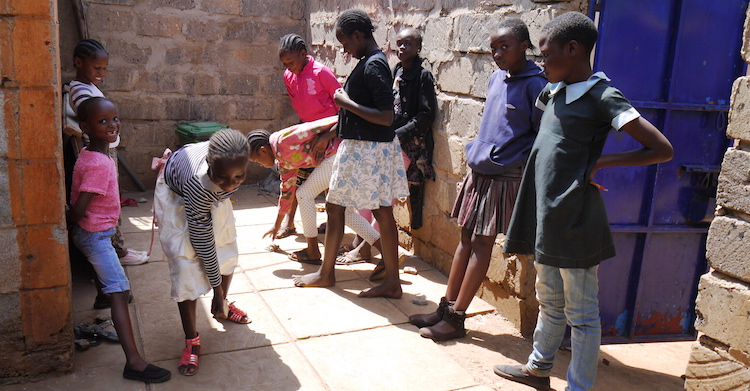 As I've visited Uweza over the years, I've seen how youth thrive in the safe atmosphere that the Center provides. The Center also serves as an office for the Uweza team, and I've seen firsthand how community members stop in and say hello and thank you to the team for their hard work.
Uweza, including the Community Center, needs your support. Consider donating to the Center to invest in an enriching and secure environment for youth in Kibera.