by Mercy Alomba

For the fifth consecutive year, students from primary and secondary schools in Kibera had a chance to interact during a two-day event that saw them perform in various music categories. The colorful event took place at Kibra Academy along Karanja Road.
The event is used to educate the youths on the importance of promoting peace in Kibera and beyond, considering that they, being from Kibera, are in the best position to do so. It is also used as a tool of identifying and nurturing talents among students from the participating schools.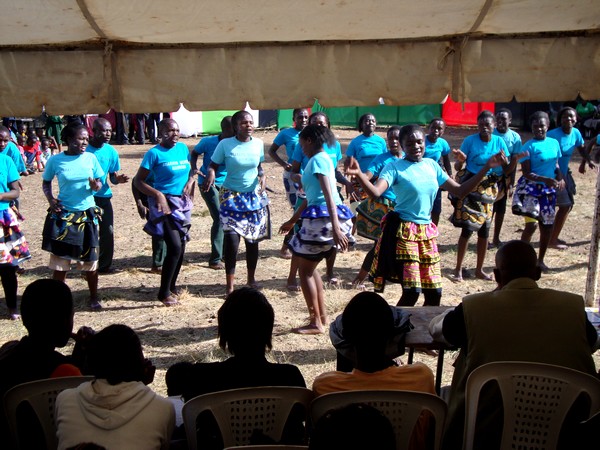 Presentations ranged from promotion of culture, corruption, health, importance of education,and importance of having a peaceful Kibera.
It is an event that was organised/sponsored by Kibera Member of Parliament Hon. Kenneth Odhiambo Okoth, Uweza Foundation, Equity Bank and other organizations.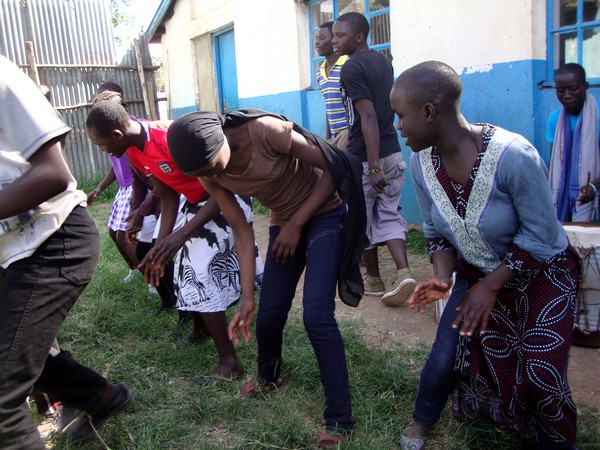 Uweza Cultural Troupe members prepare for their performance
Speaking during the event, Kibra Minister of Parliament Mr. Ken Okoth congratulated teachers who took time to prepare participating students, and hoped that in future the event will continue to bear better fruits, especially promoting up and coming local talents.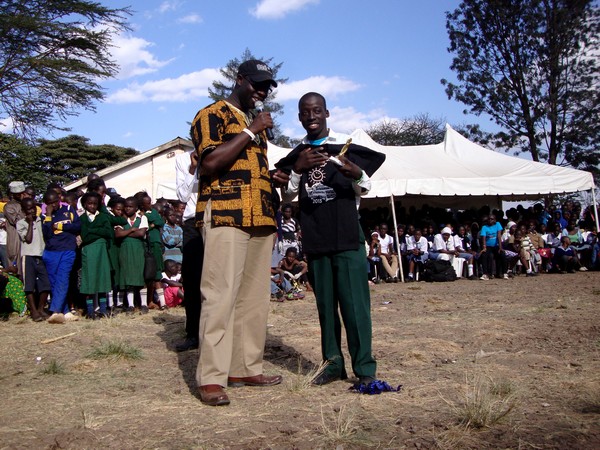 Ken Okoth, Minister of Parliament for Kibra, awarding one of the winners
Some of the performing groups who took part included Uweza Cultural Troupe, Kibra Academy, Raila Educational Centre, Starya School, Nairobi Day School, Mashimoni Secondary School, among others, and it was all cheers for the winners who carried home trophies and t-shirts branded "KIBRA PEOPLE UNITED."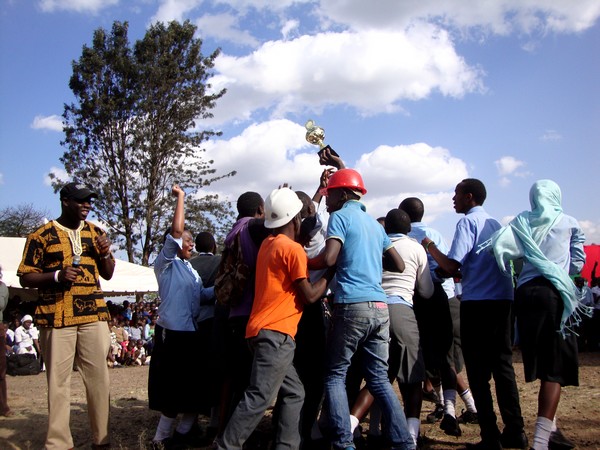 To learn more about Children of Kibera, the organizers of this event visit http://www.childrenofkibera.org.